Almond Blueberry Cake with Vanilla Drizzle
Very versatile. Serve with breakfast, afternoon tea/coffee or as a dinner dessert
Preheat oven to 350 degrees, Spray with Pam a 13×9 baking pan. Bake 30 to 35 minutes.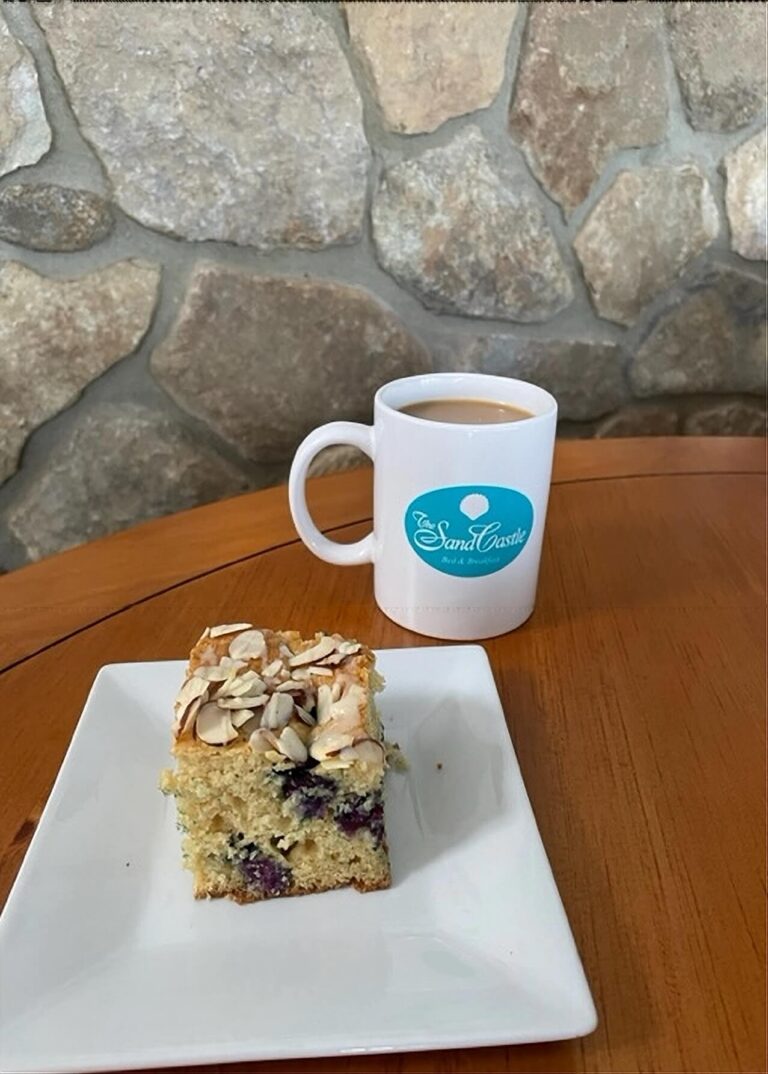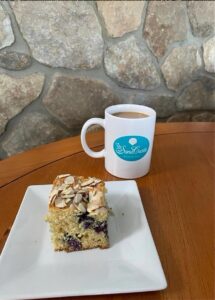 1 1/2 Stick Butter
1 1/2 cup Brown Sugar
2 Eggs
1 1/2 Cup Sour Cream
2/3 Cup Milk
1 1/2 teaspoon Almond Extract
3 Cups Flour
1 teaspoon Baking Soda
1 1/2 teaspoon Baking Powder
1/2 teaspoon Salt
2 Cups Fresh New Jersey Blueberries
1 Cup Sliced Almond
Vanilla glaze: 2 Cups Confectionery Sugar, 1 teaspoon vanilla extract, 2 tablespoons milk   All blended
Mix well  butter & brown sugar until creamy.  Add eggs, sour cream, milk and almond extract. Mix well and put aside.  In separate bowl, blend flour, baking soda, baking powder & salt.   Combine all above and mix well.  Fold in blueberries. Spread in 13X9 baking pan.  Sprinkle with Almonds and bake 350 degrees for 30 to 35 minutes depending on your oven.  Drizzle with vanilla glaze before serving.
Enjoy.  Recipe by Chef Jaya