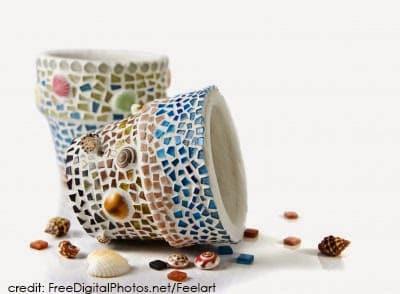 The Viking Village Art Shows held each summer season are a
popular attraction in Barnegat Light. Note 2023 dates rain or shine!
Sunday, May 28th
Sunday,  July 9th
Sunday, September 3rd
Santa's Viking Village, Saturday November 25th
Visitors are encouraged to mingle with the artists, stroll
by the docks and check out the fresh catch of the day. Nearly 100 craftsmen
will display fine arts, photography, ceramics, wood crafts, clothing, handmade jewelry
and accessories.
Admission is free and there is plenty of parking.
If something about Viking Village seems familiar, you might
have seen the fishing vessel "Lindsay L" owned by Kirk and Pam Larson
in a blockbuster movie. The scalloper portrayed the "Hanna Bodan" in the
film The Perfect Storm. Warner Bros.
leased the boat for about two months and Capt Kirk Larson, Jr and Capt
Larry Walsh were at the helm behind the scenes.
To stay within a leisurely stroll or bicycle ride to the Village, call the
Sand Castle Bed and Breakfast
now at (609) 494-6555 to reserve your room.
Hope to see you soon,
Audrey Cavaco, Innkeeper
Sand Castle Bed and Breakfast