Located on the picturesque shores of the Atlantic Ocean, Barnegat Light, a borough in Ocean County, New Jersey, is a slice of paradise for visitors and locals alike. In addition to the beautiful beaches, majestic lighthouses, and quaint fishing villages, you will also find plenty of places to eat. Here are 10 of the best places to eat near Barnegat Light, NJ and their proximity to our Sand Castle Bed & Breakfast. We provide guests with a warm welcome, comfortable and luxurious guest rooms, an award-winning homemade breakfast each morning, and plenty of amenities for an enjoyable stay. Book your stay on the Jersey shore today.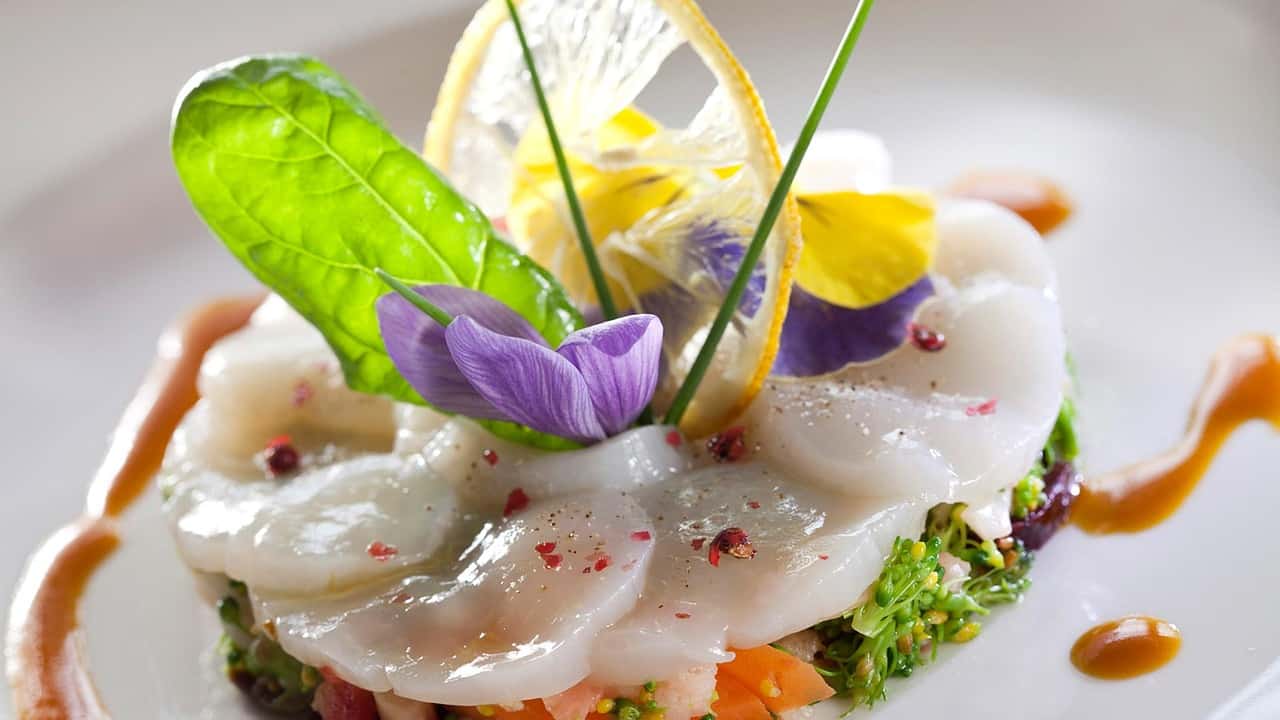 Mustache Bill's Diner (1 minute)
This fabulous classic 1950's-styled diner is a recipient of the James Beard Food Network Award for Classic Diner Food and played host to famous Guy Fieri for an episode of Diners, Drive-Ins, and Dives. Bill Smith, the owner and chef since 1972 (and yes, he has a mustache), serves up classic homestyle dishes like corned beef and BLT sandwiches, fried clam platters, hamburgers, grilled Ruebens, the catch of the day, soup, salads, and Bill's famous chipped beef recipe.
Kubel's Bar and Grille (1 minute)
Located in Barnegat Light and open daily year-round, Kubel's has been a Long Beach Island tradition since 1927. What began as a daily row boat rental business turned into a hot meal and cold beer stop for fishermen in 1946 (then called Paul's), and then became a full-service tavern in 1986. Kubel's had the privilege to host the late Anthony Bourdain and his brother, Chris, during an episode of 'Parts Unknown' in May 2015. Open for lunch, dinner, and happy hour, Kubel's serves up appetizers, sandwiches, soups and salads, and fresh seafood options, like steamed garlic clams, hot crab dip, and New England clam chowder. Outdoor seating is available during the warmer months.
Viking Fresh Off the Hook (3 minutes)
Viking Fresh Off the Hook in Barnegat Light is a fabulous fresh seafood take-out restaurant with outside picnic table dining during the season. Their extensive menu includes chowders & bisque, buckets of chicken, appetizers and sides, salads, pasta, sandwiches, tacos, hot and cold platters, poke bowls, a variety of seafood options and market fish of the day.
Black Eyed Susans (8 minutes)
Located in Harvey Cedars, Black Eyed Susans is a casual, BYOB restaurant and bar that opened in 2010 by chef partners Ashley Pellagrino, Christopher Sanchez, and Tim Bellew. This well-respected dinner destination offers creative and delicious menu options using seasonally available ingredients that are mostly sourced from local farms, distributors and fishermen. Choose from menu options such as: shared plates, on toast, beginning, and supper.
Yellowfin (15 minutes)
You will savor the delicious and creative menu options at Yellowfin in Surf City. Imagine Steamed Dumplings, Duck & Shitake Mushroom Spring Rolls, Rare Seared Tuna, Day Boat Scallops with Caramelized Vegetables, Lobster Corn Succotash, and Garlic Mash. Be prepared for their fabulous flavors.
Francis' (16 minutes)
Francis, chef of his namesake, was born and raised in Brive-la-Gaillarde, France. He was classically schooled in French cooking with pastry studies in Bavaria and an internship in Paris. Need we say more? This impressive French and Italian restaurant won the OpenTable Diners' Choice Award in 2018, and for good reason. Using only the freshest and simplest ingredients grown by local and regional farms along with quality products imported from France and Italy, Francis creates specialties such as: Foie Gras with Sliced Apples, Dover Sole, Marinated Grilled Calamari, and Bouillabaisse. Your dining experience will be one to long remember.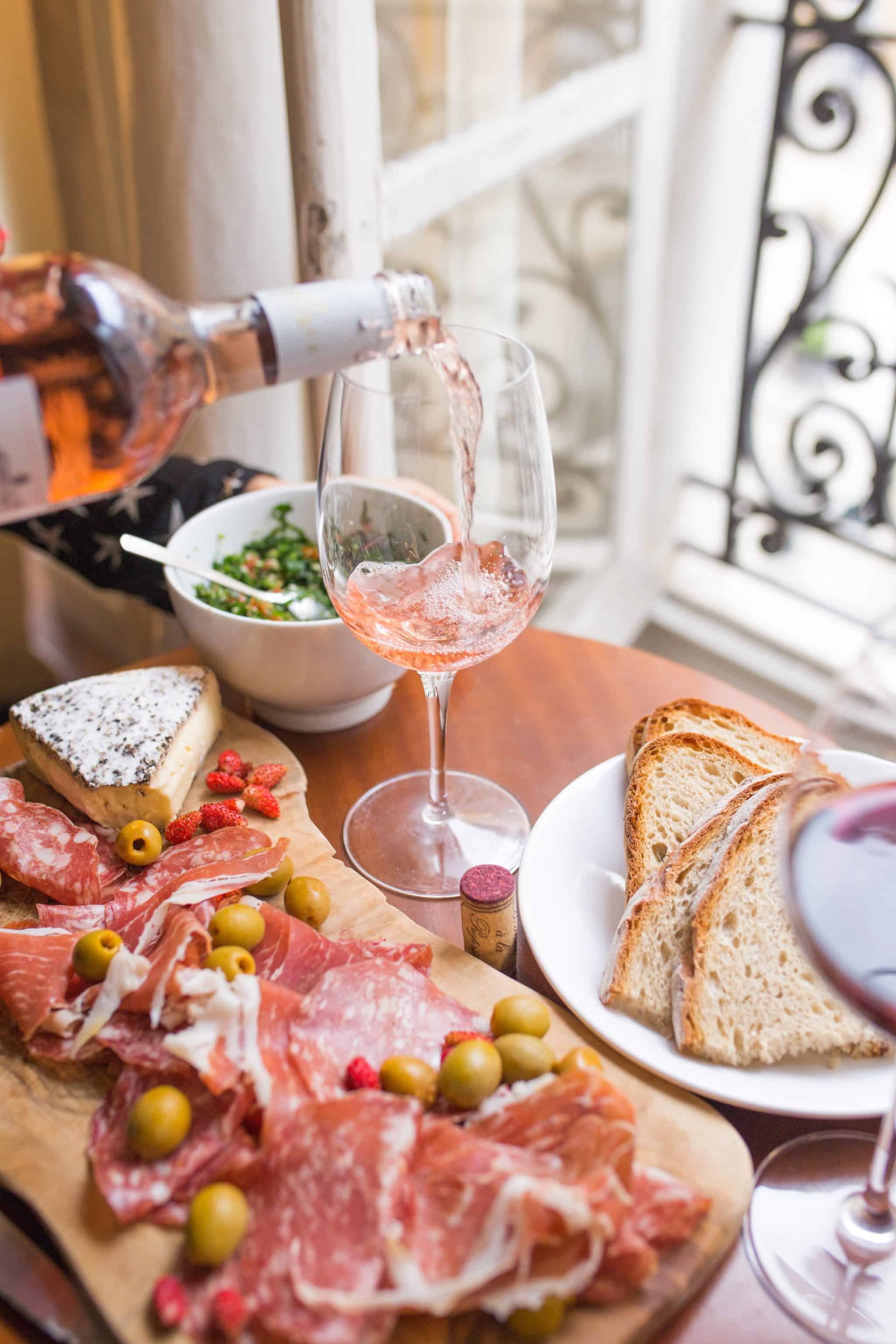 La Spiaggia (22 minutes)
Owners and brothers, Mark and Dan Stragapede, offer Northern Italian dishes that have become a favorite on LBI. La Spiaggia's menu options include Caesar Salad, Mussels Marinara, Fried Calamari, Linguini with Meatballs, Penne alla Vodka, Linguini Veneziana, and Chicken & Figs. Be sure to save room for one of their exquisite desserts, such as Crème Brulee or Nasto's famous Tartufo.
Bisque Restaurant (22 minutes)
Enjoy innovative and eclectic continental cuisine in a bright, clean and classy atmosphere. You might start out with Bisque's Tempura Thai Shrimp or PEI Mussels served with your choice of sauce: garlic butter, marinara or fra diavolo. Soup and salad options include Onion Bisque and Octopus Salad. Entrée options are varied with lamb, pork, shrimp, filet mignon, cod, pasta, salmon, and more. Although you may be well satisfied after all that, the delectable dessert menu may tempt you to indulge once more.
Raimondo's (24 minutes)
Another reputable and fine Italian restaurant to try is Raimondo's in Ship Bottom. Established in 1991, Raimondo's specializes in the finest traditional Italian cuisine with a dining experience to match. Everything on their menu is made to order, accommodating food allergies and sensitivities as well. Antipasti (appetizer) choices include your classic Caesar and Wedge Salads as well as Broccoli Rabe & Sausage and Raimondo's Meatball. Selecting a piatto principale (main course) will be difficult. How can one choose between Gnoochi Bolognese, Seafood Ravioli or Chicken Marsala? An early dining menu is also available for those who prefer to dine between 4:30-6:00pm. Whatever you decide to order, you will not be disappointed.
Mud City Crab House (28 minutes)
Mud City Crab House was voted best crabs in all of New Jersey! Located in Manahawkin, Mud City is named for one of the little marshy islands to the north of Bay Avenue. Most of their crab dishes come straight from the bay floor that morning by local, Richie the Crabber. Their extensive menu offers a variety of delicious appetizers, sides, salads, soups, pasta, entrees, blue claws, crabs and fresh fish. Cioppino, their house specialty, comes with salad, fresh bread, a generous portion of shrimp, clams, crab, mussels and fish in a spicy red sauce over linguini.
Let us know about your favorite dish or restaurant near Barnegat Light, New Jersey. We'd love to hear from you!