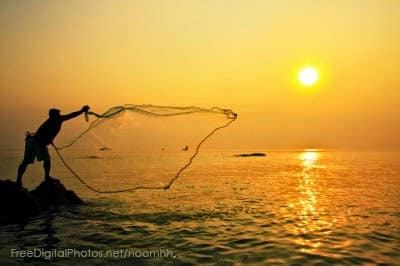 Viking Village fishing dock tours are back!
During the Sumer Season, visitors to
Viking Village
can get it on the action by touring the fishingdock at Viking Village
every Friday
at 10 am… rain or shine.
The tour starts outside the main storage building with an
overview of the dock's 90-year history and the kinds of fishing that are done
from there.  You'll get to see
scallops being shucked, bagged and iced at sea. The swordfish, tuna, and yellowfin that are caught will be placed on hooks. Other fish will be caught
in nets. As the tour progresses, you'll see the landing and grading areas too.
It's non-stop action. While boats return to port at all
hours, Viking Village tries to time at least one boat to arrive for off-loading
during the tour. There will also be a chef demonstrating how to cook of the
day's catch.
Every year, the dock handles approximately 2 million pounds
of scallops and fishing boats unload more than 5 million pounds of seafood there.


If you're unable to attend on a Friday morning, you can
still walk the dock and tour the village on your own. You can also taste some
of the catch at nearby restaurants.


Plan ahead and stay overnight at the
Sand Castle Bed &Breakfast
to make the most of your trip to Barnegat Light, New Jersey. The B&B is within walking distance
to the docks.
See you soon,
Audrey Cavaco, Innkeeper
Sand Castle Bed and Breakfast