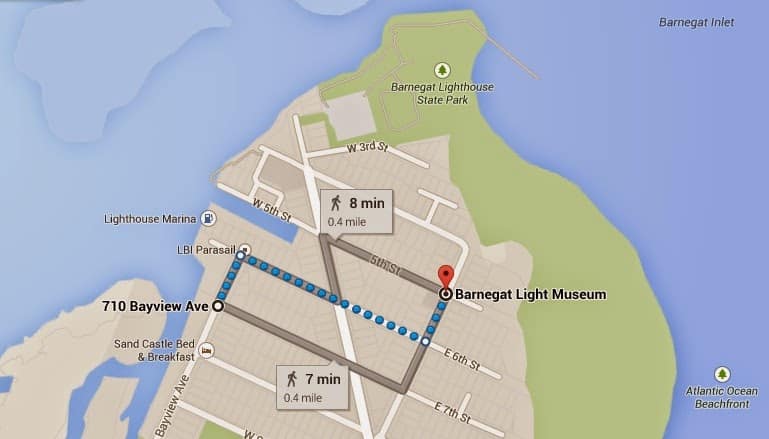 The event, a
yearly favorite, is a great time to mingle with locals and explore the
beautiful building. Once a
one-room school for Barnegat Light (from 1903 to 1954), the building is on the National
Register of Historical Places. It holds artifacts, replicas and photographs
that show the history of Barnegat Light and Long Beach Island.
Not to be missed – the First Order Flashing Lens from the Barnegat
Light Lighthouse, built by French Physicist, Augustin Fresnel. The lens was
capable of throwing its light more than 20 to the horizon. There are also
several artifacts and replicas from the fishing industry, like a replica of a
Pound Fishing Net, a fishing method popular from the 1880's to 1955.
You'll
want to show up early to make the most of your time. The event runs from 4 pm
to 7 pm at 5th and Central Avenues and it's a short and easy walk from the Sand Castle Bed and Breakfast. If it seems familiar, you may have been there recently when
I presented a slideshow of my travels and wildlife encounters
.
Have fun,
Nancy Gallimore, Innkeeper
Sand Castle Bed and Breakfast
var gaJsHost = (("https:" == document.location.protocol) ? "https://ssl." : "http://www.");document.write(unescape("%3Cscript src='" + gaJsHost + "google-analytics.com/ga.js' type='text/javascript'%3E%3C/script%3E"));try {var pageTracker = _gat._getTracker("UA-8736868-1");pageTracker._trackPageview();} catch(err) {}