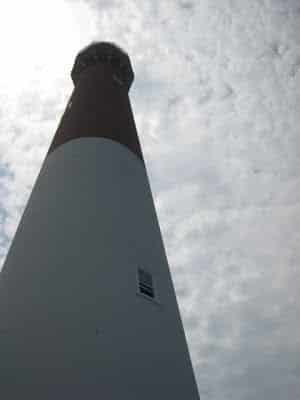 Have you ever climbed a lighthouse
during a full moon
? There's something truly magical about it.
The Friends of Barnegat Lighthouse State Park in New Jersey know this… they'll be hosting a
Full Moon Night Climb
on Monday, July 22nd from 7 to 9 pm (weather permitting). This means you'll get to climb 217 steps to the top of "Old Barney" and enjoy a panoramic view of Island Beach, Barnegat Bay, and Long Beach Island.
Built in 1857, the
Barnegat Lighthouse
stands 172-feet above sea level. It creates a single beam of light that's visible for up to 22 nautical miles.
See you soon!
var gaJsHost = (("https:" == document.location.protocol) ? "https://ssl." : "http://www.");document.write(unescape("%3Cscript src='" + gaJsHost + "google-analytics.com/ga.js' type='text/javascript'%3E%3C/script%3E"));try {var pageTracker = _gat._getTracker("UA-8736868-1");pageTracker._trackPageview();} catch(err) {}